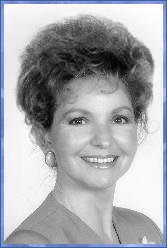 Welcome and Thank You for visiting my web site. I am honored that you have chosen Self-Power to guide you on your journey of self discovery to bring Balance, Harmony and Peace into your life.
My teachings, products and my life are dedicated to offering you assistance in achieving all of your goals and succeeding both personally and professionally.
My purpose in life is to guide you gently through the process of healing your total being - Physically, Emotionally, Mentally and Spiritually.
My mission is to share with you the knowledge that will resolve present and future challenges that you may face throughout your life.
Whether you are looking for classes, certifications, private sessions, products or a dynamic speaker for your next event, we offer all of these and more within the pages of the Self-Power web site.
Enjoy your journey...
I wish you much Good Health, Happiness, Love & Positive Energy, Always!
Dot


Dorothy Campbell

M.Ed., CI

Certified Hypnotist, Reiki Master Teacher,
Hypnosis Instructor, Self-Power Trainer,
Personal Holistic Coach, Intuitive Dowser
& National Public Speaker.

Guiding Individuals On A Journey
of Self Discovery to Bring Balance,
Harmony & Peace into Their Lives